Integrity
Integrity starts with doing the right thing at all times and in all circumstances, across all business operations. Translation is an intrinsically human-factor driven process,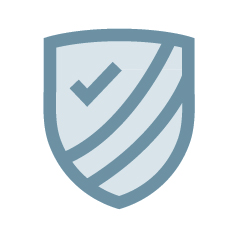 and qualifying, accrediting and assigning the best personnel possible to each project is what sets us apart. Our specialization, focus, quality management processes and customer-centered attitude have earned us the trust of many of the world's best technology and pharmaceutical companies that rely on Language Scientific for certified translation of their critical documents. Our employees level of commitment and professional competency is why our customers count on our network of professionals to provide the best solutions for their needs.
Commitment to All Employees
The most important resources we have are our employees. Language Scientific is committed to attracting and retaining knowledgeable and qualified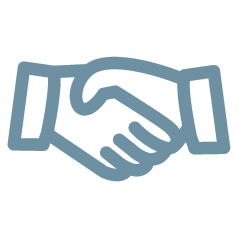 professionals to uphold our standards of excellence. We provide professional development to strengthen employee skills and perpetuate professional growth. We encourage an exchange of information and ideas at all levels of employment. By providing a company culture that fosters innovation, we've created an environment where people give us their very best each and every day. We value hard work, and helping our employees develop in their career is a top priority.
Uncompromising Quality
Language Scientific requires that three pairs of expert eyes look at all content from the beginning to the end: translator, editor and proofreader.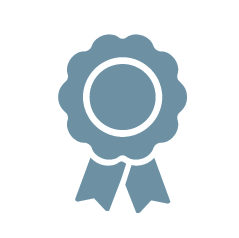 Every one of these specialists is a professional translator, a native speaker of the target language with a science degree and experience in the appropriate industry. We also insist that the linguists working on each translation project reside in different countries. While the finished documents will be going to customers in various nations, Language Scientific insists on having a combination of regionally-based as well as US-based technical translators and editors with native language abilities in the target language to review the translations before sending them back to our translation project managers for a final check on formatting and consistency. In order to minimize the chances of an error or omission in language or information, any differences of opinion among these linguists will be discussed with the translation project manager, who may then ask for the client's opinion, if necessary.
Team Cohesion
When a document is submitted for translation there is an entire team that is involved with the final product which is thoroughly proofed and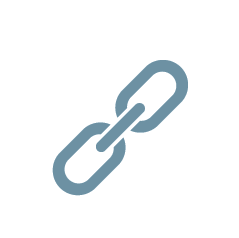 investigated before it is finalized. Beyond translator, editor and proofer, you may also have a desktop publishing team all working to deliver your final translation. Plus, we always assign a primary project manager to every client, assuring a single point of contact. This dedicated project manager will know and understand your specific requirements, preferences and personnel, and will be available to you 24/7, keeping timelines and schedules on track and providing customized status reports on a weekly basis—or any other schedule required. Each project manager has a backup who is able to step in when the primary project manager is out sick or on vacation. Our divisional structure ensures that from project inception to project delivery the details are handled by professionals who understand your industry's unique needs. There are so many eyeballs that any errors are sure to be caught before the project is finalized.
Anything IS Possible
Language Scientific provides a wide range of technical translation services, from the translation of engineering patents and technical documentation; to localization of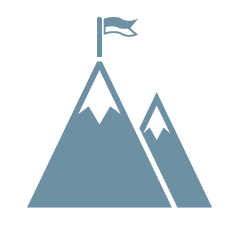 medical software and websites; to adaptation of technical multimedia presentations to world-wide audiences, to real-time interpreting for scientific workshops and seminars. Our one-stop solutions are cost effective, swift and flexible. We focus on understanding your requirements and providing on-time, top quality services that you can rely on.  Our company philosophy is: If you can't understand it, you can't translate it! We insist technical information must be translated by professionals with subject-specific background. Although this principle restricts us to a narrow circle of specialized professionals, it makes the quality of our work stand out, and keeps our clients coming back time and again. All Language Scientific translators hold advanced industrial engineering, mechanical engineering, chemical engineering, electrical engineering, computer science, life sciences, medicine or similar technical degrees, and have professional work experience—not just translation experience—in their subject areas. In order to provide cost savings and fast project turnaround, Language Scientific has designed and implemented a number of solutions and technologies that regularly enable us to reduce client costs and the time required to provide our services.
Recognizing and Appreciating Strengths
Language Scientific acknowledges employee successes throughout the year. Every win is cheered loudly and credit is always given where it is due. Rewarding and recognizing our employees is one of our guiding principles and our celebrations are always well deserved. Through our policies and company structure, we have worked hard to build a fun and friendly environment, dynamic relationships, and provide excellent leadership and mentor-ship. Our clients' satisfaction is our company's achievement, and there's no better way to celebrate than to honor our team members.
Can DO Attitude
Setting goals is the most proven way to succeed. However, the big picture is easy to see – the details are where you're both challenged and rewarded. At Language Scientific, we're grounded in collaboration and work hard to find complete solutions wherever possible. That's why we select translation team members with the right scientific qualifications for the project. Utilizing state of the art translation technology, our professionals are constantly in solution mode, making sure all client requirements are adhered to. Our team is committed to the success of our clients and finding ways to adapt to their ever-changing needs.

No Job Too Small
No matter your title, we don't work in silos. As a small company, Language Scientific encourages an open flow of communication between all employees, to maintain fast access to important, urgent matters or information, and to allow for closer working relationships with one another. Advocating for our clients, we ensure that our results are sustainable, guaranteeing a high level of efficiency and effectiveness in the services we deliver. We work meticulously to investigate better ways of doing things and are innovative in our approach and alternatives. We have the capability, the staff and the resources to deliver consistent quality results.
Flexibility
Our work environment is fluid, so our staff is extremely adept at managing shifting priorities. At Language Scientific, we listen, and offer translation services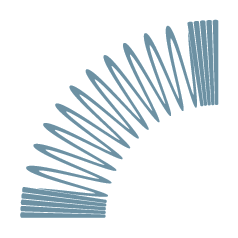 that will fit your exact needs. We're technical experts and consultants who provide honest opinions and valuable solutions. We provide a wide range of technical translation services, from the translation of engineering patents and technical documentation; to localization of medical software and websites; to adaptation of technical multimedia presentations to world-wide audiences, to real-time interpreting for scientific workshops and seminars. We adapt and respond to change quickly, to find resolutions which meet your deadlines and your budget.