Medical Translation Services: Regulatory Compliance and Certification of Translation Accuracy
Medical translation requires precision and up-to-date technical knowledge by every member of your translation team. It also requires multiple levels of quality control and a full understanding of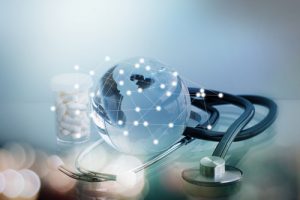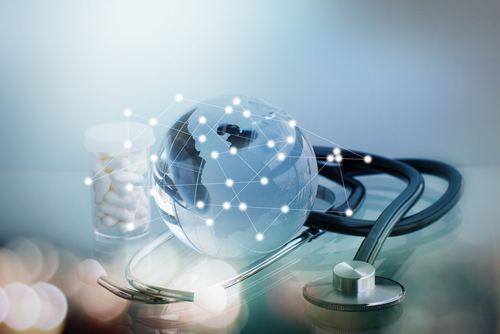 stringent regulatory laws, especially for the US, the European Union and Japan. Language Scientific meets the highest level of quality in providing Medical Translation Services.
Whether translating patient case report forms for FDA submission or packaging for in-vitro devices to comply with the EU's IVDD directive, there can be no compromise where the spheres of language and healthcare regulation converge. That is why our translations are translated and Certified for Translation Accuracy by Medical Professionals.
Language Scientific's Quality Management systems are ISO 9001:2015 and ISO 17100:2015 certified.
What Makes Translating a Medical Document More Difficult Than Translating Any Other Document?
Can you paraphrase the following sentence?
If resistance is felt during mechanical distraction, the interlaminar bony bridges must be resected to avoid fracture of the base of the spinous processes. In cases of overlapping and hypertrophic laminae (kissing laminae), preliminary resection is recommended. Similarly, in cases of a kissing spine involving the spinous processes, resection of the lateral hypertrophic aspects of the spinous processes is necessary. At this stage, the interlaminar distractor can be inserted as far anteriorly as possible at the junction between the base of the spinous process and the laminae.
If you didn't have a background in medicine, you probably couldn't. Well, medical translation is, fundamentally, paraphrasing.
In this example the instructions are for a surgeon, the language specialist must understand medical terminology to communicate at a professional level of understanding. It is our precise matching of subject matter with target matching that makes us unique. We match our language specialists from our ASKnetwork at the same level of expertise. Would you want your surgical instructions to be translated by a translator without an MD?
At Language Scientific, we hold to the principle:
If You Don't Understand It, You Cannot Translate It!
That is why Language Scientific requires that all Medical Translators and Translation Editors have relevant education, training and work experience in the areas of medicine matching the subject matter they translate. Our meticulous Quality Control system is the most thorough in the industry, with a system of checks and balances in place throughout the entire process—from the selection of project managers to the final proofreading of the translated document.
Clients Rely on Our Expertise in Medical Translation
Pharmaceutical companies, clinical research organizations (CROs), manufacturers of medical and surgical devices, biotech companies and healthcare managers have come to rely on Language Scientific for translation of their most sensitive documents. Our unique methodology that clients depend on delivers consistently clear, accurate translation of high-value information.
We Provide Medical Translation and Localization for:
Types of Medical Documents We Translate
Adverse Events
Package Inserts and Labels
Case Report Forms (CRF)
Patient Information
Clinical Protocols
Patient Reported Outcomes (PRO)
Clinical Trials
Patient Recruitment Materials
Contracts
Pharmacological Studies
CRA Training Materials & Videos
Product Labels
Data Sheets
Production Manuals
Dossiers
Protocols
Drug Registration Documentation
Questionnaires
Informed Consent Forms
Quality of Life (QoL) measures
Instructions for Use (IFU)
Rater Scales
Investigator Brochures
Regulatory Audit
IVR
Regulatory Documents
Manufacturing Process Descriptions
SAE and SOP Procedures
Master Batch Records and Deviation Reports
Scientific Journal Articles
Marketing Collateral
Software and Hardware
Multimedia audio and visual
Toxicology Reports
NDA and IND
Corporate Websites and Portals
Languages We Translate
Language Scientific provides medical translation services in over 215 global languages. That is often important when translating clinical trial documentation, due to increasing globalization of clinical research. Nevertheless, most of our medical translation work involves translation between English and the major Asian, European, and Middle Eastern languages, such as Chinese, Dutch, French, German, Hebrew, Italian, Japanese, Korean, Portuguese, Russian and Spanish.
Medical Subjects We Translate
We have vast experience translating medical documents in a wide variety of medical fields. For example, in the last three years alone we translated medical documents, clinical data and medical device software in the fields of:
Anesthesiology
Infectious Diseases
Otolaryngology
Cardiology
Microbiology
Pathology
Dermatology
Nephrology
Pediatrics
Emergency Medicine
Neurology
Psychiatry
Endocrinology
Neurophysiology
Pulmonology
Gastroenterology
Nuclear Medicine
Radiology
Genetics
Obstetrics & Gynecology
Rheumatology
Geriatrics
Oncology
Surgery
Hematology
Ophthalmology
Toxicology
Immunology
Orthopedics
Urology
Patient Reported Outcomes (PROs) questionnaires are a critical tool for gathering valuable insight into symptoms, side effects and safety of investigational drugs, and are widely used in global clinical trials, but the instruments' validity across international sites requires not just translation and cultural adaptation, but linguistic validation and harmonization across languages and locales. Language Scientific has provided Linguistic Validation of Patient Reported Outcomes (PRO) questionnaires and other clinical instruments for over 10 years. We have experience translating questionnaires into over 60 world languages.