Endpoint Adjudication Translation Services
Language Scientific has over 20 years of experience providing clinical translation services. We specialize in high-quality expedited turnaround Endpoint Adjudication translation and source case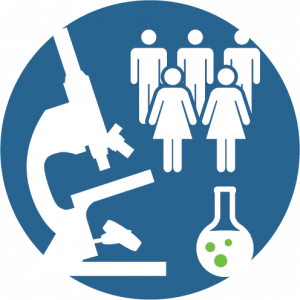 documents translation for global clinical trials. Language Scientific employs translators who are M.D.s, experts at translating materials written by other doctors and working with clinical trial source documents that may be either poorly scanned or handwritten. Throughout the translation process, Language Scientific takes these handwritten or typed clinical documents and recreates them in an electronic format. Language Scientific's Endpoint Adjudication translation practice is able to customize the workflow to fit your specific clinical translation needs.
Language Scientific's Key Focus Areas
Specialized Endpoint and Pharmacovigilance Translation Practice:
Dedicated Clinical Trials Practice Group

Rapid and expedited customized processes
Leveraging technology for real time submission & translation

Doctors, nurses & medical professionals decipher and translate Source documents
Flexibility (we flex for you not vice versa)
24 hour resources enable accurate, quick and cost reducing whenever possible
Detection of duplicate files submitted from multiple sites, saving our clients significant money and time.
Redaction services, ensuring that no Patient Identifying Information is submitted (both in the source and target documents)
Why Choose Language Scientific for your Endpoint Adjudication Translation Needs?
At Language Scientific we specialize in clinical translation, with a special focus on translation for Endpoint Adjudication. Our dedicated Endpoint Adjudication Translation team works with our clients to fit in with your current workflows.
Medical materials translated by doctors, edited by linguists
No PM fees or hidden fees, complete pricing transparency
99.5% of projects completed by promised deadline
Linguists are tested and accredited by language pair and subject matter expertise
Project Manager response time < 2 hours
The typical documents we translate for our Clinical Industry clients include:
Adverse Event Source Documents
Case Report Forms (CRFs)
Data Sheets
Development Safety Update Reports (DSURs)
Dossiers
Drug Registration Documentation
Endpoint Adjudication Documents
Informed Consent Forms
Insert Leaflets
Instructions for Use (IFUs)
Marketing Collateral
Master Batch Records
Package Inserts and Labels
Patient Diaries
Patient Recruitment Materials
Patient Reported Outcome Measures (PROMs)
Patient Source Documents, Admission and Discharge, Labs
Pharmacological Studies
Product Labels
QoL Scales
Regulatory Documents
Scientific Papers
Study Protocols
Suspected Unexpected Serious Adverse Reactions (SUSARs)
Toxicology Reports
Languages We Translate
Language Scientific provides Endpoint Adjudication translation services in over 215 global languages. This broad range of languages is often important when translating clinical trial documentation, due to increasing globalization of clinical research. Nevertheless, most of our medical translation work involves translation between English and the major world languages such as Chinese, French, German, Hebrew, Italian, Japanese, Korean, Portuguese, Russian and Spanish.
To learn more about Language Scientific's clinical translation experience or to request a quote, please contact us below.