Medical Device Translation Services
Marketing your medical devices outside the country in which they were developed requires careful translation of all instructions and specifications. It can also require rebranding to account for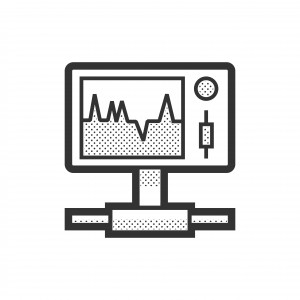 cultural differences. Language Scientific is a leading provider of medical device translation services in the United States. We have an experienced team of medical translators and editors with impeccable linguistic skills, technical writing expertise, and most important, professional degrees such as MD and PhD, in all major areas of life sciences, biomedical engineering and medicine.
In addition to our team of dual-skilled translation professionals, our ISO 9001:2015 and ISO 17100:2015 certified Quality Control Systems are designed to meet the exacting demands of the medical, pharmaceutical and medical device industries. We provide for multiple rounds of proofreading and editing by native speakers of the target language. Our highly skilled project managers ensure that deadlines are met without fail. Your project manager is available 24 hours a day, 7 days a week, to answer questions or address any concerns you may have.
Translation Capabilities for Serving the Medical and Surgical Device Industry
For over 15 years, Language Scientific has been translating documents for the Medical and Surgical Device Industry. We translate documents such as:
Operating, Maintenance and Installation Manuals
Development Safety Update Reports (DSURs)
Instructions for Use
Regulatory Compliance Documents for European Union and Asian countries
Software Application Interfaces and Documentation
Package Inserts and Labels
Patents for Medical and Surgical Devices
Manufacturing Process Descriptions
Suspected Unexpected Serious Adverse Reactions (SUSARs)
Over 1500 companies rely on Language Scientific to deliver precise, accurate translation of the most technical documents, on time and on budget. They range from Fortune 100 multinationals, such as Merck, Novartis, Stryker Medical Devices Technology and Pfizer, to small and mid-size rapidly globalizing technology and biopharmaceutical companies, such as Amgen, Mettler-Toledo, Emergo Group and Tektronix.
We translate documents in 215 global languages, including all the major languages of Europe, Asia, America, Africa and the Middle East.
Certified Translation and Regulatory Compliance
As a leader in quality translation services, Language Scientific provides a Certificate of Accuracy to all clients at no additional charge. The Certificate is issued upon request and can be prepared in electronic format or a notarized hard copy.
We also help medical and in-vitro diagnostic device manufacturers comply with the European Union's regulations for obtaining the CE Mark designation for their devices. Our product labels and Instructions For Use meet all requirements of EU directives for medical devices. See "Guidelines Relating to Medical Devices Directives of the European Union", especially Directive 2.5/5 on Medical Device Labeling Translation Procedure.
As you might expect, Language Scientific is an ISO 9001:2015 and ISO 17100:2015 certified company.
Europe's Medical Device Regulation (MDR) 2017/745
Language Scientific specializes in providing medical and scientific translation services to medical device companies. Our ISO certified quality management system and use of medical device expert linguists separate us from the rest of the translation world. To help companies in need of MDR translation we have put together some information on Tips for Localizing Content and Best Practices for MDR Compliance. 
Rising Need for Medical Device Translation Services
25% of medical devices produced in the US are exported, with diagnostics comprising the largest export sector.
Medical device exports have quadrupled over the last 15 years
Over half the medical devices firms state that their product development is driven by the prospect of overseas opportunities
The EU market is the largest export market for US medical device firms, accounting for 44% of US medical device exports

Top countries to which the US exports medical devices:

Germany (top European spender on healthcare)
Japan
Netherlands
These three countries, Germany, Japan and the Netherlands, are in the top 4 destinations for most sectors of the medical devices market
Healthcare Regulations in the European Union and an increasing number of other countries prevent US manufacturers from marketing medical devices without at least the product labels, instructions for use and critical documentation being translated into the local languages.
Why Choose Language Scientific?
Language Scientific is a US-based global translation company. We focus exclusively on providing highest quality medical, engineering and technical translation services to our corporate clients. Our specialization, focus, industry-leading quality management standards and customer-centered attitude have earned us the trust of many of the world's best technology and biomedical companies.