We offer full service certified transcreation or creative translation and multilingual copywriting services in over 215 languages for countless target cultures and locales. Our transcreation services enable you to convey your creative messages in a way that is relevant and engaging while staying true to your original brand concepts.
We work with you to get to the heart of your message and then recreate it in your target language(s). Beyond straight translations, our transcreations are developed with the cultural sensitivities of your target audience in mind and aim to convey the same tone, style, image and emotions of the original copy.
Keep your original meaning and connect with your audience in your target languages. We help your brand look and feel the same in every locale while resonating within each target culture.
What Is Transcreation?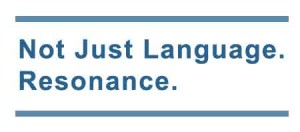 Transcreation, sometimes called creative translation or adaptive translation, is a hybrid of new content, culturally adapted content and imagery, and straightforward translation. This service focuses on fluid readability rather than just a literal word-for-word translation.
Transcreation is similar to translation but in the end is more expansive than just straight translation, as it provides translators with artistic license to render the meaning or concept of the source in highly localized language. Transcreation goes beyond a literal translation of the source text to provide the sense or feeling of the original in the target language.
Hassle-free Full Service Transcreation
You give us the content and we deliver the adapted content in all your required languages. We manage the entire process of getting your content adapted.
We can transcreate your messages in multiple languages simultaneously so that you can meet your deadlines for release in multiple countries simultaneously.
Have your own creative team? We can partner with your creative teams and agencies to help you maintain your key messaging while connecting it with the local culture for optimum resonance.
We provide a full suite of transcreation services for:
advertising
data sheets
posters
slogans
branding
flyers
presentations
taglines
brochures
global branding
product names
tv commercials
campaigns
marketing
public relations
websites
copywriting
marketing collateral
radio commercials
whitepapers
creative writing
Quality Built Into Our Certified Transcreation Process
Our ISO 9001:2015 and ISO 17100:2015 certified transcreation services help you ensure that nothing gets lost in translation. Every transcreation we perform goes through a minimum of three different people—a translator/transcreator, an editor and a proofreader—to give you the optimal adapted content.
Our transcreation team includes marketing professionals, subject matter experts, native language linguists and copywriters, all collaborating to deliver you the ultimate compelling and persuasive content.
Our Project Managers will match your project with native language subject matter experts who have undergone rigorous screening and have proven copy-writing experience.
Given the difference between an accurate translation and smooth marketing reading we build a full client review into our processes to allow your native language in-country teams to thoroughly examine and assess our transcreations.
Additional Transcreation Services Include:
Global Brand Consulting
Why risk offending the audience you most want to reach? Our global brand consulting services help you find the right balance between global branding and local relevancy. Our in-country transcreation specialists have intimate knowledge of the culture and demographic you are targeting. Our global brand consultants make suggestions as to how to best adapt your content to make it most effective at resonating with your target audience. We apply our experience and knowledge to consider the best images, fonts, word choice, idioms, dialects, humor, context, local culture, tradition, mores, beliefs and values. When developing your transcreated content, we also work within local advertising regulations, media environments and commercial codes.
Copy-writing
Our in-market native language copywriters can work with you to create original content that resonates with your target market(s).
Back Translation
As an additional quality control measure, we can offer a back translation of the transcreated materials to give you a better understanding of the target text, keeping you in full control of your globally branded messaging.
Transcreation With Multiple Message Options
For high value marketing content, we can offer two or three various transcreation versions, giving you the opportunity to select the optimal message for your target market.