Engineering Translation Services
Focusing exclusively on the translation of technical, engineering and scientific documents where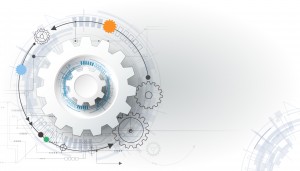 precision, accuracy and consistency are particularly important and notoriously hard to achieve. Language Scientific is the only major translation company founded and managed by translators with backgrounds in science and technology. Language Scientific industry expert linguists provide the highest quality engineering translation services.
The high level of precision of engineering, distinguishes engineering translation from translation of other fields of knowledge. Inaccurate and poor quality translation of technical specifications, a patent or an operation manual may not only undermine the corporate image and the brand of a company—it could be outright dangerous and expose the company to unforeseen liabilities.
Our Clients, Our Services, Our Languages
Language Scientific is a full-service translation and localization company. We work in over 215 languages, including all the major European, Asian, American, African and Middle Eastern languages.
Language Scientific's industry-leading Quality Control standards and our dedication to precision and accuracy are some of the reasons why over 1,500 Global Companies trust us to translate their most critical, challenging and sensitive information.
Our clients include:
Quality Control and Certification
Quality of translation starts with quality of the translators. At Language Scientific, we believe that only translators trained in the sciences and engineering can reliably understand the technical concepts they are translating. Our translators have both advanced technical degrees, such as MSEEs or PhDs, and industry expertise specific to each client's needs, providing customized Certified Technical Translation Services in all the major Asian, European, American, African and Middle Eastern languages.
To learn more about our Quality Management Standards and Practices, and the Qualifications and Credentials of our Translators, please call us at 800-240-0246 .
Types of Documents We Translate
At Language Scientific we specialize in translating technical documents for our corporate clients. Examples of the types of materials we translate are:
Engineering Specifications
Operating Manuals
Bill of Materials
Patents
CAD Drawings
Presentations
Catalogs
RFP Responses
E-Learning
Safety Manuals
Installation Manuals
Software and Hardware UI
Labels
Training Materials
Marketing Materials
Technical Proposals
MSDS and Data Sheets
User Guides
Multimedia Audio and Visual
Websites
Translation of software applications and websites, known as "localization" because it involves much more than just translation, is described in more detail in the Software and Web Localization Services section.
Why Choose Language Scientific?
Click here to learn what sets us apart from the competition.
To learn more about Language Scientific's Engineering Translation Services please contact us below, or click the orange button to the right to request a quote of your materials.