What Makes Translating A Medical Document More Difficult Than Translating Any Other Document?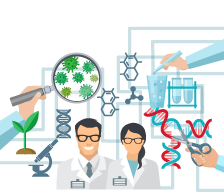 Language Scientific specializes in providing Biotechnology Translation services.
Can you paraphrase the following sentence?
The test suggests that the additional cannula from the visceral pleura resulted in pulmonary function improvements in the approximate range of 500% from forced expiratory volumes in one-second (FEV1) measurements.
If you didn't have a background in medicine, you probably couldn't. Translation is, fundamentally, paraphrasing. Would you entrust your FDA documentation or Adverse Event Reports to a translator without an MD?
At Language Scientific, we hold to the principle:
If You Don't Understand It, You Cannot Translate It!
That is why Language Scientific requires all Medical Translators and Translation Editors have education, training and work experience in the Life Science Industry matching the subject matter they translate. Our meticulous Quality Control system is the most thorough in the industry, with a system of checks and balances in place throughout the entire process—from the selection of project managers to the final proofreading of the translated document.
Clients Rely On Our Life Science Expertise
Pharmaceutical companies, clinical research organizations (CROs), manufacturers of medical and surgical devices, biotech companies and healthcare managers have come to rely on Language Scientific for translation of their most sensitive documents. Our unique methodology that clients depend on delivers consistently clear, accurate translation of high-value information.
We Translate And Localize For:
Regulatory Compliance and Certification of Translation Accuracy
Biotechnology translation requires precision and up-to-date technical knowledge by every member of your translation team. It also requires multiple levels of quality control and a full understanding of stringent regulatory laws, especially the US, the European Union and Japan.
Whether translating patient case report forms for FDA submission or packaging for in-vitro devices to comply with the EU's IVDD directive, there can be no compromise where the spheres of language and healthcare regulation converge. That is why our translations are translated and Certified for Translation Accuracy by Medical Professionals.
Language Scientific's Quality Management systems are ISO 9001:2015 and ISO 17100:2015 certified.
Biotechnology Translation Experience:
Research & Development
Regulatory Affairs
Clinical Research
Sales & Marketing
Patents
Registration Dossiers
Study Protocols
Websites – Professional / Consumer
Scientific Articles
CMC Documentation
IRB/Ethics Committee Submissions
Software and Hardware
Lab Reports
Labels and Package Inserts
Clinical Trial Agreements (CTAs)
Promotional Materials
Validation Reports
Instructions For Use (IFUs)
Investigator Brochures
Marketing Collateral
Japan's PMDA Audit Support
Case Report Forms (CRFs)
eLearning
Manufacturing
IND and NDA Documentation for EMEA
Site Operations Manuals
Multimedia
GMP Documentation
Japan's PMDA, and China's SFDA
Institutional Contracts
Sales Training
SOPs
Declaration Of Conformity
IVRS Prompts
Patient Education (CMI and PHI)
Batch Records and MBRs
Adverse Event Report Forms
Adverse Event Reports (SAEs)
Deviation Reports
Pharmacovigilance and Postmarketing Surveillance
Informed Consent Forms (ICFs)
Video Informed Consent
Data Sheets
Patient Recruitment Materials
Validation Reports
Patient Reported Outcomes (PROs)
QMS Audit Documentation
Patient Questionnaires
Patient Diaries
Languages We Translate
Language Scientific works in over 215 global languages. That is important when translating clinical trial documentation, due to increasing globalization of clinical research. Nevertheless, most of our biotechnology translation work involves translation between English and the major Asian, American, European and Middle Eastern languages, such as Chinese, Dutch, French, German, Hebrew, Italian, Japanese, Korean, Portuguese, Russian and Spanish.
Life Science Subjects We Translate
We have vast experience translating Life Science documents in a wide variety of scientific fields. For example, in the past three years we translated medical documents, clinical data and medical device software in the fields of:
Affective neuroscience
Biotechnology
Genetics
Oncology
Anatomy
Botany
Genomics
Optometry
Biomedical science
Cell biology
Health sciences
Parasitology
Biochemistry
Cognitive neuroscience
Immunogenetics
Pathology
Biocomputers
Computational neuroscience
Immunology
Pharmacogenomics
Biocontrol
Conservation biology
Immunotherapy
Pharmacology
Biodynamics
Developmental biology
Marine biology
Physiology
Bioinformatics
Ecology
Medical devices
Population dynamics
Biology
Ethology
Medical imaging
Proteomics
Biomaterials
Environmental science
Microbiology
Sports science
Biomechanics
Evolutionary biology
Molecular biology
Structural biology
Biomonitoring
Evolutionary genetics
Neuroethology
Systems biology
Biophysics
Food science
Neuroscience
Zoology
Biopolymers
Patient Reported Outcomes (PROs) questionnaires are a critical tool for gathering valuable insight into symptoms, side effects and safety of investigational drugs, and these questionnaires are widely used in global clinical trials. However, the instruments' validity across international sites requires not just translation and cultural adaptation, but linguistic validation and harmonization across languages and locales. Language Scientific has provided Linguistic Validation of Patient Reported Outcomes (PRO) questionnaires and other clinical instruments for over 15 years. We have translated questionnaires into over 60 world languages.