Industrial Manufacturing is a worldwide endeavor—the process of converting raw materials into finished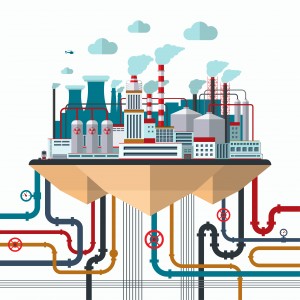 products now often covers multiple countries, locations and languages. Raw materials originate in one set of countries, parts can be sourced in others and assembly may occur in still more countries. As industrial manufacturing companies increasingly expand into international markets, how do you coordinate all the communication and instruction points along the way? Language Scientific is here for you to help you communicate globally throughout the industrial manufacturing translation process. As a full-service translation and localization company, we work in over 215 languages, including all the major European, Asian, American, African and Middle Eastern languages.
Industrial Manufacturers Rely On Our Translation and Localization Expertise
Our highly trained technical translators and interpreters are not just linguists, but also hold advanced degrees and real work experience in the Industrial Manufacturing industry, giving you peace of mind that your project transcends any language barriers.
At Language Scientific, we hold to the principle: If You Don't Understand It, You Cannot Translate It!
That is why we require all our translators, editors and proofreaders to have education, training and work experience in the Industrial Manufacturing Industry matching the subject matter they translate. Our meticulous Quality Control system is the most thorough in the industry, with a system of checks and balances in place throughout the entire process—from the selection of project managers to the final proofreading of the translated document.
Types Of Industrial Manufacturing Documents And Services We Translate And Localize
We work with all aspects of industrial manufacturing documentation including:
Brochures
Call Center Interpreting
Feasibility Studies
Health and Safety Documents
Manufacturing and Engineering Articles
Material Safety Data Sheets
Patents and Patent Applications
Product Labeling, Packaging and Catalogs
Product Specifications
Regulatory Documentation
Service, Maintenance and Policy Manuals
Site Surveys
Technical Reports
Textbooks
Training Materials
User and Operating Instructions
User Manuals
Website Translation