Translation services for the Automotive Industry
The automotive industry is truly global. Research and development, manufacturing, consumption and servicing for the same product take place in multiple locations around the world. Since many different people of all languages and cultures work on and use automobiles, the documents pertaining to a vehicle must be translated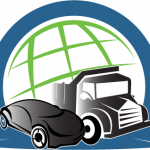 systematically, accurately and consistently.
And in order to translate it correctly, one MUST understand the source correctly. At Language Scientific, we believe in the principle: If You Don't Understand It, You Cannot Translate It!
Can you paraphrase the following sentence?
Remove the plug on the flywheel housing and fit cranking (tool xxx). Then loosen the screws securing the exhaust rocker arm spring tabs. Leave the spring tabs in place.
In the sentence above, "exhaust rocker arm spring tabs" refers to a kind of valve, and if you are not familiar with automotive mechanics, or you do not know where to look for this information, you can at best provide an inaccurate or educated guess. In fact, even knowing what it means in English does not imply that there is a direct equivalent in the target language. Therefore, you need a reliable, technical translator with expertise in the automotive sector, to provide an accurate solution that is consistently used and accepted in the target language. Based on the translations into their respective languages, a real mechanic in Italy should be able to fix or replace the valve as easily as a mechanic in Mexico.
Specialized Automotive Translation and Localization Services
Language Scientific has been a long-standing collaborator in the Automotive Industry sector, enabling our customers to communicate clearly and effectively in more than 215 languages. Our technical translators are Subject Matter Experts with a solid background in engineering. Language Scientific provides comprehensive, cost-effective and customized globalization solutions that guarantee swift turnaround times. Language Scientific's unique methodology delivers consistently clear, accurate translation of high-value information.