Oil and Gas Translation Services
As new technologies emerge, the oil and gas industry is growing worldwide. Beyond traditional locations in Russia and the Middle East, the oil and gas industry is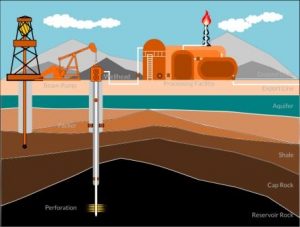 expanding to new hot spots around the world, including Norway, Brazil, Algeria, Venezuela, Nigeria, Mexico, Greenland, Indonesia and Angola to name just a few. As the industry expands, so does the need to communicate effectively in additional languages.
Language Scientific helps you communicate globally to all sectors of the oil and gas industry. As a full-service translation and localization company, we work in over 215 languages, including all the major European, Asian, American, African and Middle Eastern languages.
Oil And Gas Industry Professionals Rely On Our Translation And Localization Expertise
The Oil and Gas industries are very technical. You want to be sure that your translators understand the technology behind the text you want to localize. Our highly-trained technical translators and interpreters are not just linguists, but also hold advanced degrees and real work experience in the Oil and Gas industry, giving you peace of mind that your project transcends any language barriers.
At Language Scientific, we hold to the principle:
If You Don't Understand It, You Cannot Translate It!
That is why we require all our translators, editors and proofreaders to have education, training and work experience in the Oil and Gas Industry matching the subject matter they translate. Our meticulous Quality Control system is the most thorough in the industry, with a system of checks and balances in place throughout the entire process—from the selection of project managers to the final proofreading of the translated document.
We work with a variety of industries under the oil, gas and mining umbrella, including:
Architecture
Health Safety and Environment
Pipeline/Piping
Civil Engineering
Instrumentation
Production
Construction
Mechanical
Seismic
Drilling
Metallurgy
Shale
Exploration
Mining
Subsea
Global Petroleum
Petrochemical
Telecommunications
Types Of Oil And Gas Industry Documents And Services We Translate And Localize
Our ASKnetworkTM of over 6,000 scientific and technical professionals regularly translates and localizes many projects for the oil and gas industry, including:
AutoCAD Drawings & Files
Marketing Brochures
RFPs
Brochures
MicroStation Files
Service Manuals
Catalogs
Patents
Technical Specifications
Civil Engineering Documents
Process Descriptions
Training and User Manuals
Diagnosis Manuals
Production Documents
Training Handbooks
General Communications
Proposals
Website Translation
HSE Reports
Quality Procedures
Well Reports
Legal Documents