Language Scientific is a full-service translation company. We offer a comprehensive suite of production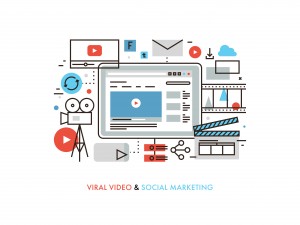 services for multilingual video, film, eLearning, streaming media production, voice-overs and subtitles. We use the latest, cutting edge technologies to ensure your project is up to date with the latest tools and trends in multimedia localization.
We help our clients translate training videos and eLearning modules for overseas sales staff, as well as produce marketing videos and streaming multimedia for corporate websites, etc. We translate e-learning modules created with Lectora, Articulate, Adobe Captivate, Adobe Presenter, Flash, PowerPoint and other popular software packages.
We can help you with your multimedia content from scratch or just do a specific part of it, such as voice-overs or subtitles translation.
When It Comes To Multimedia Localization, We Speak Your Language
Language Scientific has a large selection of professional voice talent available for 50 languages and over 100 countries. We provide native-speaking actors and voice talent who have the expertise to achieve your goals. Our production staff can work in our own studios or with the client's preferred sound and film studios to ensure perfect timing and the highest quality production values. Translation and subtitles can be produced for all Roman, Cyrillic, Asian and Arabic character sets.
Multilingual Multimedia Localization Services
Big or small, we can handle your multimedia localization project from start to finish. Some of the individual multimedia localization services we offer include:
Transcription
Translation
Voice-over
Video Editing
Localization Engineering
DVD Authoring
Subtitling
Certified Processes, A Dedicated Project Manager And A Commitment To Communication For Your Multimedia Localization Project
We provide you with a dedicated Project Manager committed to communicating with you throughout your multimedia localization project. Your Project Manager is your single point of contact throughout all phases of localization. It shouldn't be remarkable, but our clients tell us that it is, that we pick up the phone when you call. We are here to answer any questions you may have throughout your multimedia localization project.
It is our goal to ensure effective communication through file analysis, material clarification, a project kickoff meeting and a prepared localization kit at the beginning of your multimedia localization project. We continue the communication process through project updates and client reviews at critical points while performing the localization. At project's end, we schedule a wrap-up meeting with you, perform post-project analysis and review and ask for your feedback in a customer satisfaction survey.
Our ISO 9001:2015 and ISO 17100:2015 certified multimedia localization process lets you rest assured that your multimedia localization project will be handled professionally, on time and on budget. We handle all types of multimedia localization projects (large and small) for a variety of industries. Our experience means that we have multimedia localization down to a science. You will know exactly what to expect and when. We deliver professional multimedia localization without delay or worry. Put our experience to work for you.
When you absolutely cannot afford to be misunderstood, when a faux pas or poor choice of words could have a significant impact on your success, you need to be confident that the language experts you work with have current knowledge of the subject area and a proven record of communicating their clients' messages effectively in different cultures.
Language Scientific is the clear choice for professional, technical experts for all your mulitmedia localization projects.