Multimedia localization projects can have an immediate impact on helping you reach, inform and communicate with a global audience. Unlike typical translation products, which take time to print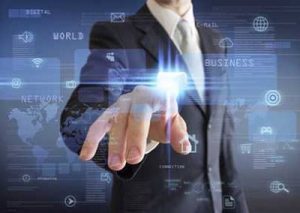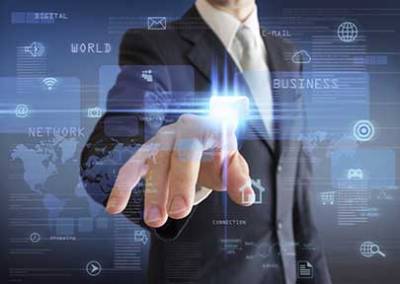 and distribute, localized multimedia (especially when used on the web) very rapidly connects your product or service with your multilingual audience in their language.
According to Common Sense Advisory, over 70% of consumers say they are more likely to buy when communicated with in their own language. Further, Rossiter & Co's blog 10 Web Video Statistics You Need to Know states that video in email marketing increases click-through rates by 96% and sites with video increase conversion by 30%. Combining the power of multimedia with the influence that comes from localizing content into your target audience's language makes for highly engaging and persuasive content. Convincing you of the value of multimedia localization should not be difficult. More understandably, many people are just unsure of what multimedia localization entails.
Before beginning a multimedia localization project, there are questions that you need to answer. What do you want to do with your multimedia? How will your audience use it? Where will it be posted? How will it be distributed? Answering these questions gives you a better idea of the types of multimedia localization services you will require.
Here is a brief multimedia localization overview with answers to some basic multimedia localization questions.
What Is Entailed In Multimedia Localization?
Multimedia is all about the user experience. Anything that is part of the user experience in one language needs to (in theory) be localized. This means anything the user can see or hear, including all audio, subtitles, text on screen (including images), and documents that are linked should be localized into the target user's language.
Multimedia localization services include:
Dubbing, including lip-synchronization
Voice-overs
Transcription of original audio
Script translation
Subtitling
Audio and video production
Animation production
Localization engineering
What Types Of Projects Need Multimedia Localization?
Multimedia includes all types of materials including: instructional videos, trainings, corporate videos, online presentations, flash-based presentations, marketing, sales, product and training materials, online streaming presentations, training videos or interactive Flash demos.
How Long Does A Typical Multimedia Localization Project Take?
Localizing multimedia is time consuming. Some tasks must be done consecutively. Very limited work can be done concurrently. This makes it difficult, though not impossible, to complete multimedia localization projects on a rush basis. A typical multimedia localization life cycle is roughly 3-4 weeks per hour of audio/video production. eLearning localization takes longer because every edit must be published to HTML.
What To Look For In A Multimedia Localization Provider?
Multimedia localization projects involve a lot of "moving parts." When looking for a multimedia localization provider, you want one that is responsive, communicative and able to manage all the details of your project. A professional multimedia localization project manager coordinates the work, the resources, and the software, hardware, and audio facilities needed to produce multilingual materials on time and on budget.
Communication is critical to the success of any multimedia localization project. When hiring someone to perform your multimedia localization you want to be sure they will meet with you in a project kickoff before the work begins. At this time you will want to make sure that a localization kit is in place for the project to save time and resources. You will want a provider to give you regular updates and check-ins throughout the project and to meet with you to wrap up the end of project.
Finally, you will want a multimedia localization provider who can handle all phases of your multimedia localization project. You will want a provider who can manage transcription, script verification, translation, hiring/managing talent and executing voice overs, timing, audio and video production, animation, and who is proficient with all the tools and processes needed for not only translating your content, but engineering it into a final packaged product. To say it as a cliche, you want a multimedia localization provider that is a one-stop shop able to perform the soup-to-nuts of your project. Then you can relax and decide for yourself how involved with the multimedia localization project you want to be.
What tips do you have when it comes to multimedia localization? Please share them in the comments section below. And as always, thank you for liking and sharing this blog post socially.