Remaining Committed to our Clients
Language Scientific remains committed to providing the highest quality technical and scientific translation services for our clients across a wide variety of industries. We are unique among translation services companies for a number of reasons, all of them stemming from our original mission: Language Scientific is the only major company in the translation industry founded and managed by translators with backgrounds in engineering, science and medicine, not by people whose primary experience is in languages or business.
At Language Scientific, we are driven by the mission to set the new Standard of Quality for technical translation and localization. It is this mission that drives our success and sets us apart as a company. When you need precise global communication, Language Scientific is the clear choice. We hold true to our commitments listed below:
Integrity
Integrity starts with doing the right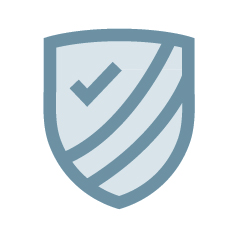 thing at all times and in all circumstances, across all business operations. Translation is an intrinsically human-factor driven process, and qualifying, accrediting and assigning the best personnel possible to each project is what sets us apart. Our specialization, focus, quality management processes and customer-centered attitude have earned us the trust of many of the world's best technology and pharmaceutical companies that rely on Language Scientific for certified translation of their critical documents. As a leader in quality translation and localization services, Language Scientific offers a Certificate of Accuracy to all our clients, verifying that the translation is true, accurate, complete and correct and that the translation was performed to the best of the translator's ability. Our level of commitment and professional competency is why our customers count on our network of professionals to provide the best solutions for their needs.
Uncompromising Quality
Language Scientific requires that three pairs of expert eyes look at all content from the beginning to the end: translator, editor and proofreader.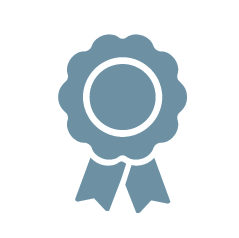 Every one of these specialists is a professional translator, a native speaker of the target language with a science degree and experience in the appropriate industry. We also insist that the linguists working on each translation project reside in different countries. While the finished documents will be going to customers in various nations, Language Scientific insists on having a combination of regionally-based as well as US-based technical translators and editors with native language abilities in the target language to review the translations before sending them back to our translation project managers for a final check on formatting and consistency. In order to minimize the chances of an error or omission in language or information, any differences of opinion among these linguists will be discussed with the translation project manager, who may then ask for the client's opinion, if necessary.
Commitment to our Client's Success
Language Scientific remains committed to our clients success on each and every project.  We view ourselves as an extension of our clients team and we are committed to meet your goals to ensure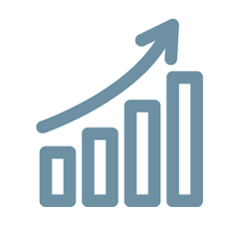 that your project is a success. Language Scientific Account Executives work with clients up front to establish each projects unique needs prior to a project's kickoff. We then pair your specific subject matter with linguists who are subject matter experts in your field to ensure the highest quality translation. As a project's scope can change, so can Language Scientific's process. We are able to take your exact needs and provide an end product that exceeds your expectations. Our project managers are on call 24/7 to assist with specific needs that your project may have.
Anything IS Possible
Language Scientific provides a wide range of technical translation services, from the translation of engineering patents and technical documentation; to localization of medical software and websites; to adaptation of technical multimedia presentations to world-wide audiences, to real-time interpreting for scientific workshops and seminars. Our one-stop solutions are cost effective, swift and flexible. We focus on understanding your requirements and providing on-time, top quality services that you can rely on.  Our company philosophy is: If you can't understand it, you can't translate it! We insist technical information must be translated by professionals with subject-specific background. Although this principle restricts us to a narrow circle of specialized professionals, it makes the quality of our work stand out, and keeps our clients coming back time and again. All Language Scientific translators hold advanced industrial engineering, mechanical engineering, chemical engineering, electrical engineering, computer science, life sciences, medicine or similar technical degrees, and have professional work experience—not just translation experience—in their subject areas. In order to provide cost savings and fast project turnaround, Language Scientific has designed and implemented a number of solutions and technologies that regularly enable us to reduce client costs and the time required to provide our services.
Flexibility
Our work environment is fluid, so our staff is extremely adept at managing shifting priorities. At Language Scientific, we listen, and offer translation services that will fit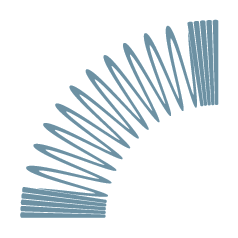 your exact needs. We're technical experts and consultants who provide honest opinions and valuable solutions. We provide a wide range of technical translation services, from the translation of engineering patents and technical documentation; to localization of medical software and websites; to adaptation of technical multimedia presentations to world-wide audiences, to real-time interpreting for scientific workshops and seminars. We adapt and respond to change quickly, to find resolutions which meet your deadlines and your budget.
Efficiency Through Continuous Improvement
Our team of professionals is dedicated to continuous improvement and growth, creating new operational efficiencies with the common goal of satisfying our clients' needs. When a project is successfully delivered, our work still continues. The Translation Project Manager discusses all aspects of the project with the client, and asks them to fill out a detailed "Customer Satisfaction Questionnaire". The questionnaire gives the client the opportunity to rate various aspects of Language Scientific's service on their recently completed project, as well as to provide qualitative feedback on the individual project, on the Project Manager's performance and on satisfaction with Language Scientific's offerings and services overall.
This feedback is communicated directly to the Director of Operations who may discuss it with the Project Manager and with the Operations Team. In addition, the Project Manager also evaluates the performance and quality of the deliverable's from each individual scientific translator and editor, and then enters all of this information into Language Scientific's proprietary computerized workflow management and control system.
The final step involves a post-project assessment, where the Project Manager, the Account Representative and the Director of Operations review the quality of the deliverables, summarize lessons learned, and might make recommendations for process improvements.
Scalability for Rapid Growth and Change
Requirements change. Budgets adjust. Emergencies happen. Language Scientific has proven its ability to adapt and thrive in a wide variety of circumstances. We translate and localize to/from over 115 languages, and we interpret into/from over 150 languages, including all the major European, Asian, American, African and Middle Eastern languages. Our Translators/Engineers are matched precisely to the subject areas of your project using our Advanced Scientific Knowledge network (ASKnetwork™). This service allows us the flexibility and scalability to adapt to sudden changes in your translation requirements. Our Project Managers, available 24/7, will then ensure all modifications are communicated to the Language Scientific team, and are met on time and within budget.