Regulatory Translation Services
From chemical to manufacturing, medical device to clinical research, healthcare to pharmaceutical, Language Scientific offers high-quality regulatory translation services to meet regulatory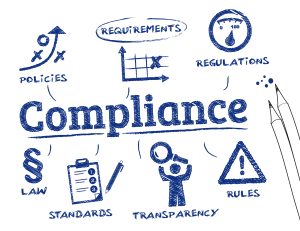 compliance worldwide.
To assist you with navigating the regulatory process, here is an overview of some well known international regulations that require translation services.
DOT and FTA Title VI and Circular 4702.1B Translation Services
CE Marking Translation Services
Title 21 CFR Part 11 Translation Services
Section 508 Compliant Translation and Localization Services
Regulatory Language Services by Translators with Proven Subject Matter Expertise
We have been providing regulatory translation services by industry and subject matter experts since 1991. We have years of experience in translating for various regulatory requirements for different countries and regions across the globe. Our experience and expertise will help you maintain regulatory compliance with all language requirements.
Our Advanced Scientific Knowledge network (ASKnetworkTM) has over 5,000 translators, interpreters and localization experts who also have advanced scientific and technical degrees and real work experience in their area of expertise.
Additionally, our ISO 17100 and ISO9001 certified processes guarantee three sets of eyes (Translator, Editor and Proofer) on all of your translation projects. This guarantees that your sensitive documents will be translated correctly so that you don't have to worry about maintaining regulatory compliance.
To give you even more peace of mind, we offer a Certificate of Translation Accuracy with every translation project.