CE Marking Translation Services
Since 1993, CE Marking has been required to sell certain products, devices and machines in the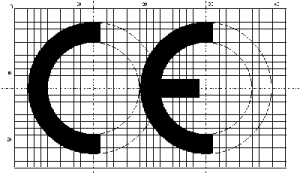 European Union. To qualify for CE Marking, certain documents must be translated into the target countries' designated languages. Language Scientific provides CE Marking translation services in over 215 languages. We work with you to ensure your documentation meets the requirements for CE Marking compliance in your target countries.
Our Advanced Scientific Knowledge network (ASKnetworkTM) has over 6,000 translators who also have advanced scientific and technical degrees and real work experience in their area of expertise.
Additionally, our ISO 17100 and ISO9001 certified processes guarantee three sets of eyes (Translator, Editor and Proofer) on all of your translation projects, ensuring your sensitive documents will be translated correctly. We also offer a Certificate of Translation Accuracy with every translation project so that you don't have to worry about liability.
What Is CE Marking?
A CE Mark (officially CE Marking) is required for many products, devices and machines sold in the European Economic Area (EEA). CE Marking declares that a product, device or machine conforms to and complies with all applicable EU directives and requirements. It is also a symbol allowing for free marketability and commerce of certain products within the EEA.
Formerly called an EC mark, CE first signified "Communauté Européenne", "Comunidad Europea", "Comunidade Europeia" and "Comunità Europea", meaning "European Community" CE now stands for "Conformité Européenne," which is French for "European Conformity." CE Marking also is sometimes referred to as a European Trade Passport since it allows companies to freely sell their products throughout European markets.
CE Marking is not a sign of quality, but rather relates to safety. CE Marking signifies a harmonized level of safety required to be sold throughout the European Union. CE Marking confirms that a product, device or machine conforms to European safety, public health, environmental and consumer protection standards. Language Scientific specializes in consulting on your CE Marking translation needs.
Countries That Require CE Marking
CE Marking is required for 28 EU member states and the EFTA (European Free Trade Association) countries Iceland, Norway and Liechtenstein. CE Marking is also mandatory for all products made in outside countries that sell in the European Economic Area (EEA).
Austria
France
Liechtenstein
Romania
Belgium
Germany
Lithuania
Slovakia
Bulgaria
Greece
Luxembourg
Slovenia
Croatia
Hungary
Malta
Spain
Cyprus
Iceland
Netherlands
Sweden
Czech Republic
Ireland
Norway
Switzerland
Denmark
Italy
Poland
Turkey
Estonia
Latvia
Portugal
United Kingdom
Finland
CE Marking is not required for Central European Free Trade Agreement (CEFTA) countries, but some of them are candidates for EU membership and adopt CE Marking standards, including Macedonia, Montenegro and Serbia.
Languages Requirements For CE Marking
While the directives do not specify any particular required languages, they do mandate that CE Marking translation be made into the official languages of each particular country.
Countries may further designate required languages and typically designate the language(s) used by the majority of the population. For example, France requires French, Belgium requires French, Dutch and German, Luxembourg requires French, German and Luxembourgish, and so on.
For each country's language requirements, contact the appointed Competent Authority in that country.
Product Categories That Require CE Marking
CE Marking is required for product categories that have specific directives. A basic rule of thumb is machinery, electrical and medical products that can potentially cause harm if not used properly have CE Marking directives. Links to the directives can be found following the EFTA and EC New Approach website.
There are CE Marking directives for the following product groups:
Active Implantable Medical Devices
Appliances Burning Gaseous Fuels
Cableway Installations Designed to Carry Persons
Chemical Substances (REACH)
Construction Products (CPD & CPR)
Cosmetics
Eco-design of energy-related products
Eco-Management and Audit Scheme (EMAS)
Electromagnetic Compatibility (EMC)
Equipment and Protective Systems in Potentially Explosive Atmospheres (ATEX)
Explosives for Civil Uses
Garage Doors
Gas Appliances (GAD)
Hot-water Boilers
In Vitro Diagnostic Medical Devices
Lifts
Low Voltage Equipment (LVD)
Machinery (MD)
Measuring Instruments (MID)
Medical Devices (MDD)
Noise Emission in the Environment
Non-Automatic Weighing Instruments (NAWI)
Packaging and Packaging Waste
Personal Protective Equipment (PPE)
Pressure Equipment (PED)
Pyrotechnic Articles
Radio and Telecommunications Terminal Equipment (RTTE)
Recreational Craft
Restriction of the Use of Certain Hazardous Substances (RoHS)
Toy Safety
Simple Pressure Vessels
Documents That Must Be Translated For CE Marking
Portions of documentation and materials related to safety must be translated. For CE Marking, importing countries require translation of labeling, instructions for use, packaging and user manuals into their designated language(s).
Many companies further opt to translate additional supporting materials including marketing materials and information sheets to accompany their products, devices and machines.
Responsibility For CE Marking
Generally the manufacturer is responsible for CE Marking. However, a private labeler that presents itself as the producer or an entity that changes the product to the extent that it is considered to be a new product may also be responsible for CE Marking. It is important to remember that regardless of who translates the required documentation, liability remains with the manufacturer or original producer who affixes the CE Marking.
Depending on the risk inherent in the product, CE Marking may be self-certified by the manufacturer or by an authorized third party.
Failure To Comply With CE Marking
Enforcement for CE Marking is performed by Custom Officials, and can also be triggered by a complaint from a competitor or an unhappy customer, by random checks, by government inspectors or by accident investigators. Competent Authorities have made translations a checklist priority.
Failure to comply with CE Marking can cause an investigation response from a regulatory body. Failure to include translation into a specific language may prompt the regulatory body to require the company to clarify and explain its decision not to translate into that language.
To learn more about Language Scientific's CE Marking translation services please contact us below.