Medical Translation Services
As a leader in quality translation and localization services, Language Scientific® of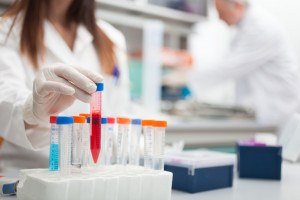 fers precise medical translation services and a Certificate of Accuracy to all our medical industry clients. Language Scientific is ISO 17100 and ISO 9001 certified, delivering the highest-quality global communication in over 215 languages.
Pharmaceutical companies, clinical research organizations (CROs), manufacturers of medical and surgical devices, biotech companies and healthcare managers rely on Language Scientific for translation and localization of their most sensitive documents. Our unique methodology delivers consistently clear, accurate translation of high-value information.
Whatever your multilingual project, we have the solution to meet your needs. Our medical language services include:
Multilingual Project Staffing
Certificate of Translation Accuracy for Medical and Life Science Clients
Our clients in the Pharmaceutical, Clinical Research, Medical Device and Biotechnology industries often require translation of clinical trial documents. We offer two types of certification of accuracy (notarized certification and electronic certification).
Submittal of translated clinical data to regulatory bodies (Institutional Review Boards (IRB), the FDA, and analogous regulatory institutions in other countries) requires that all medical translations be certified by medically trained translators.
We certify our medical translations and localizations because of the high technical standards we set for our medical translation and localization teams.
Our full-service translations and localizations for the life sciences include:
Adverse Event Reports (SAEs)
Licensing and Distribution Agreements
Batch records and MBRs
Marketing collateral
Case Report Forms (CRFs)
Multimedia
Clinical Study Reports and Protocols
Non-Disclosure Agreement (NDA)
Clinical Trial Agreements (CTAs)
Packaging Inserts
CMC documentation
Patents
Contracts with international sites, IRBs, contract manufacturers
Patient Diaries
Data sheets
Patient Education (CMI and PHI)
Declaration of Conformity
Patient Records and Questionnaires
Deviation Reports and Summaries
Patient recruitment materials
Dossiers
Patient Reported Outcomes (PROs)
E-Learning
Pharmacovigilance and Postmarketing surveillance
Employee manuals and HR
Promotional materials
GMP documentation
QMS audit documentation
IND and NDA documentation for EMEA
Registration dossiers
Informed Consent Forms (ICFs)
Video Informed Consent
Sales training
Institutional Contracts
Scientific articles
Instructions for Use (IFUs)
Site Operations Manuals
Investigator brochures
Software and Hardware
IRB/Ethics Committee Submissions
Standard Operating Procedures (SOPs)
IVRS prompts
Study Protocols
Japan's PMDA audit support
Toxicology Reports
Japan's PMDA, and China' SFDA
Validation reports
Lab reports
Websites – Professional / Consumer
Labels and Package inserts
Whatever your project, our translation and localization services for the life sciences industries use native-language subject matter experts with real work experience delivering you the highest quality global communication.